Franciscan University of Steubenville and the Chesterton Schools Network have formed a partnership that provides Chesterton high school juniors and seniors the opportunity to earn significant credit towards their college educations. Students earn credit by taking the Chesterton Academy theology and philosophy courses that are aligned with Franciscan University's curriculum and successfully completing college-level examinations.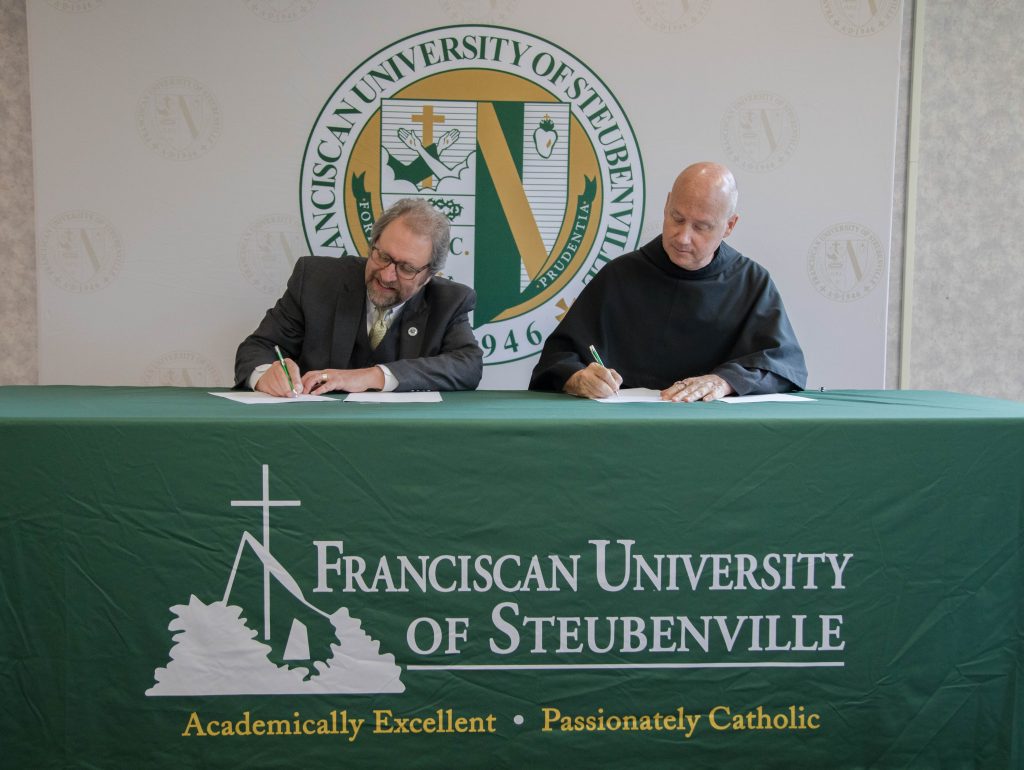 This first of its kind collaboration between Franciscan University and the Chesterton Schools Network serves the intellectual and spiritual needs of students, families, and communities while simultaneously ensuring affordable Catholic education.
Students enrolling in the Franciscan Advantage program can earn a maximum of 36 credits prior to high school graduation. These credits can be counted towards completion of an undergraduate degree at Franciscan, and, in many cases, are transferrable to other colleges and universities. An additional benefit is access to Franciscan Life Online to help foster a vibrant sense of community amongst learners."
Full details on the program are available on the Franciscan Advantage website.